Santi, "the little mouse that roared," from Horn Book Magazine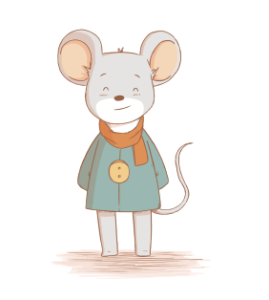 A great review for The Little Mouse Santi!
"The mouse that roared" by The Horn Book Magazine
From the get-go, from just the title of this review from The Horn Book Magazine, we were thrilled. The Little Mouse Santi got an outstanding review from the illustrious Horn Book, which has been writing about children's literature since 1927.  It was created as a list to "blow the horn for fine books for boys and girls," wrote Bertha Mahony Miller, one of the women behind America's first bookstore for children, The Bookshop for Boys and Girls.
Confetti Park and author David Eugene Ray couldn't be happier to be among that fine company. Thank you to reviewer Martha Parravano (executive editor of The Horn Book Magazine).
The Little Mouse Santi is a winner… a classic-feeling picture book for young readers…it has a child-friendly, universal story; clean illustrations that recall Japanese anime but are entirely original; effective use of double-page spreads and of page turns; and a funny twist at the end.