Description
The Little Mouse Santi, written by David Eugene Ray and illustrated by Santiago Germano, is a recipient of a Moonbeam Award, the prestigious gold Mom's Choice Award and has been named by Kirkus Reviews as one of the Best Books of 2015!

This beautifully illustrated story explores one of the most important aspects of a child's life, the search for identity. Santi wants to be a cat, and even though all the other mice laugh at him, he follows his dream. This timeless story ends with a whimsical twist: Santi learns a valuable lesson about self-determination and also learns he is not the only dreamer!
32 pages, hardcover.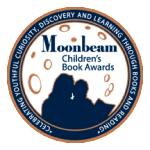 Here are just a few of the glowing reviews written about Santi.
"A clever picture book with an unexpected punch line that will delight young readers."
—Kirkus Reviews (starred review)
"The Little Mouse Santi is a winner."
—Martha V. Parravano, The Horn Book Magazine
"…A charming and lovingly illustrated fable."
—David Lee Simmons, NOLA.com | Times Picayune
"…an extraordinarily entertaining read…would prove to be an enduringly popular addition to community library picture book collections for young readers."
—Midwest Book Review
"VERDICT A: A sweet and appealing book that speaks of the need to confront one's fears in order to realize a dream."
—Teri Markson, School Library Journal
"Great for lap readers, independent readers, and cat lovers of all ages…exudes fresh originality."
—Bianca Schulze, The Children's Book Review
---
The Little Mouse Santi  ISBN 9780692252253 
Bookstores and libraries, to stock The Little Mouse Santi, please order through IPG.
814 North Franklin Street
Chicago, IL 60610
Call Toll-Free
(800) 888-IPG1 (4741)
(312) 337-0747 All other inquiries
Fax
(312) 337-5985
E-mail
[email protected] – For orders only.
[email protected] – For inquiries only.
---
Find the little mouse Santi on Facebook! Keep up with his adventures and learn about upcoming releases from Confetti Park.