Storytime: The Littlest Engine That Could by Justin Wilson
In this episode of Confetti Park Storytime, we hear the wonderful voice of Justin Wilson telling the Christmas tale of "The Littlest Engine That Could."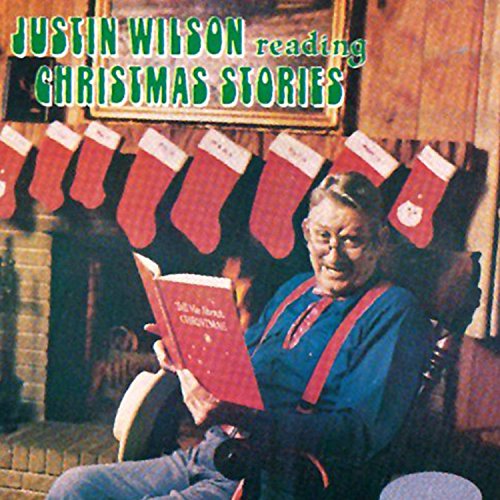 Justin Wilson is a Louisiana Legend. He has since passed away, but in his life he was a beloved Cajun chef, storyteller, comedian and poet who delighted fans around the world with his whimsical stories, songs, genial nature, and delightful sense of humor as he shared his Cajun recipes and heritage, through television, radio, stage and other venues.

I loved watching Justin on PBS, standing in a kitchen, telling stories and preparing Cajun dishes, when I was growing up. I'll always smile to hear his famous catchphrases—"I Garontee!" and "How Y'all Are?!"
Confetti Park recently partnered with his estate and Justin Wilson Southern Products LLC to help share his stories with a new generation of children. Soon, we might see Justin again on TV! And now you can get digital versions of his stories on Amazon and iTunes, and enjoy them on Confetti Park!
The Littlest Engine That Could
This particular story, which was first released in 1975, is called "The Littlest Engine That Could." You probably know the lassic American fairytale of a persevering little train—but this version has a twist—A Christmas Twist! This is the story of the "happy little train" that has to deliver presents to boys and girls over a steep mountain pass, so that the children have a happy Christmas.
And the other twist in this story is the lovely Cajun delivery and humor of Justin Wilson. Learn more about Justin Wilson Southern Products LLC.
Confetti Park
The Confetti Park radio show is a weekly 30-minute program that streams online and airs in cities across the United States, made available for free to all community radio stations on the Pacifica Network. We're going to enjoy the music of the season all this month on every episode. There will be Christmas carols, Hanukkah songs of light, and children's favorites all month long here in Confetti Park, as well as sweet stories to make you smile. Thanks for joining me, your host, Katy Hobgood Ray!
The Confetti Park radio show and podcast is supported by the New Orleans Jazz and Heritage Foundation and Music Rising at Tulane University.
Thanks for listening. Remember to look for the magic in every day!