Music Medley – Beets at the Door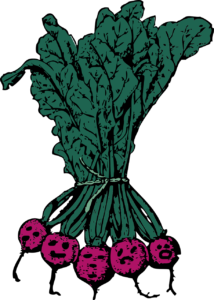 Confetti Park is a community radio program out of New Orleans. We feature local storytellers and songs that kids love, songs created for kids, or created by kids, right here in Louisiana. This medley of kids music shows the diversity of Louisiana musicians.
Songs featured in this episode, in order:
Woody, Lead Belly & Pete – Ph Fred
Pig Latin Song – Lead Belly
Woodpecker – a poem by Nola Frazier
Lost in the Library – Judy Caplan Ginsburgh
O'Guillori – Michael Doucet
This Old Man – The Swing Setters
Goodbye in the Bayou – Jazzy Ash

Also featured in this episode, a music memory from Layla Isis and a story called Dixie the Old Dog by Tommie Townsley.
---
The Confetti Park podcast and radio program, hosted by Katy Hobgood Ray, features music and stories spun in Louisiana. It showcases songs that kids love, songs created for kids, and songs created by kids. Sparkling interviews, in-studio performances, delightful music medleys, jokes, local author storytime, and a little surprise lagniappe make for an entertaining show!
The radio program version launched on April 4, 2015 in New Orleans on WHIV FM and is supported by the New Orleans Jazz and Heritage Foundation, OffBeat magazine and Music Rising at Tulane University.
Current broadcast schedule:
Community radio stations, interested in carrying Confetti Park? Contact Katy Ray.