Music Medley: Worm in My Apple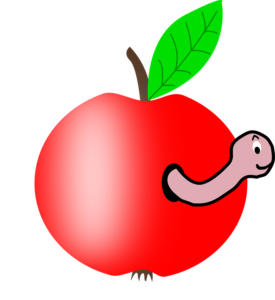 This medley of kids music shows the diversity of Louisiana musicians. Songs featured in this episode, in order:
Summit of Sound – kids at the Renzi Center in Shreveport
Mardi Gras – Mr. Michael's Class of Young Audiences Raps
Nobody Likes Fun More Than Me! – Don Hoffman and Bryan Wagar
Big Hola – Imagination Movers
Lollipop Tree – Judy Caplan Ginsburgh
Lemonade, Crunchy Ice – Confetti Park Players
The Clapping Song – Confetti Park Players
Skunk in the Grave Yard – Sadie Strong
Coconuts – Virginia Strong
Bubblegum in a Dish – Belin Walker
Days of the Week – Jason & Layla
Allons a Lafayette – La bande Feufollet
Also featured in this episode, a story called
Alphonse and the Alligator
by Black Guidry and a music memory from 
Carole Gauthier Lancon
.
---
The Confetti Park podcast and radio program, hosted by Katy Hobgood Ray, features music and stories spun in Louisiana. It showcases songs that kids love, songs created for kids, and songs created by kids. Sparkling interviews, in-studio performances, delightful music medleys, jokes, local author storytime, and a little surprise lagniappe make for an entertaining show!
The radio program version launched on April 4, 2015 in New Orleans on WHIV FM and is supported by the New Orleans Jazz and Heritage Foundation, OffBeat magazine and Music Rising at Tulane University.
Current broadcast schedule:
Community radio stations, interested in carrying Confetti Park? Contact Katy Ray.