Interview: Rich Collins of The Imagination Movers
In this episode of Confetti Park, Katy Ray interviews Rich Collins of the Imagination Movers. The Imagination Movers are one of the most famous kids' music bands in the world, and they hail from New Orleans!

From their website:
"In 2003, four New Orleans friends – Rich Collins, Scott Durbin, Dave Poche and Scott "Smitty" Smith – had an idea. They thought kids wanted and deserved music that spoke to them, not down to them. So, they started gathering after their kids' bedtimes to write songs and brainstorm ideas about a children's television show. Two years later, they had become the latest sensation of their musical city, attracting parents and children alike with an eclectic pop sensibility and lyrical turns about healthy snacks and playing catch and conquering childhood fears of bedtime. Lines to the Movers' shows stretched for blocks."
Today, the Imagination Movers are ranked as the No. 1 rated major touring act for families, according to Ticketmaster. They've embarked on several world tours, have recorded nine albums, partnered with Disney on an Emmy-winning show, and now, they have another animated show in the works!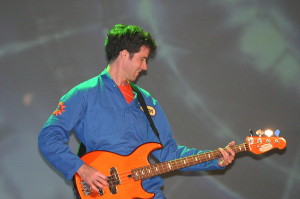 Rich is the drummer (and the Scribble Sticks master!) in the television show. In real life, he is a super multi-instrumentalist and a great songwriter. Rich has a recording studio in his house where lots of the group's brainstorming happens.
Rich is a father of five children, and tells Katy about how the songs he and fellow Movers write are evolving as their kids are growing up. In their newest album just released this year, called Licensed to Move, the songs address such sophisticated topics as line cutters, messy rooms, and fingers coated in snack powder.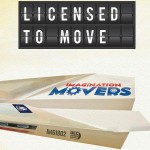 Rich points out that this album is also very high energy!
"It is a rowdy record," he says. "We've made probably 190 songs over the last eleven years and I don't think any collection of music has been this energetic!"
Rich also discusses the animated television show "Super Movers" currently in development with Toronto-based 9 Story Media Group. The series is tentatively scheduled for a 2016 debut.
Listen to the full interview, full of musical treats, on this free podcast.