Storytime: The Little Mouse Santi by David Eugene Ray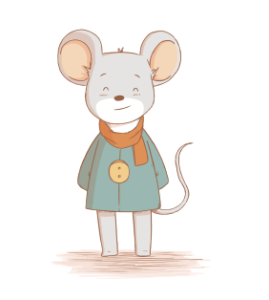 New Orleans author David Eugene Ray narrates his adorable story The Little Mouse Santi, which received a Kirkus star.
The little mouse Santi may be small, but he has a big dream. This beautifully illustrated story explores one of the most important aspects of a child's life, the search for identity. Santi wants to be a cat, and even though all the other mice laugh at him, he follows his dream. This timeless story ends with a whimsical twist: Santi learns a valuable lesson about self-determination and also learns he is not the only dreamer!
The gentle and lovely illustrations in The Little Mouse Santi, by Santiago Germano, are not to be missed! Order the book at https://confettipark.com/santi/ or at Amazon.
BONUS: This podcast concludes with a song called "Dream Big, Little Santi" composed by David Ray and Katy Hobgood Ray.