About David Eugene Ray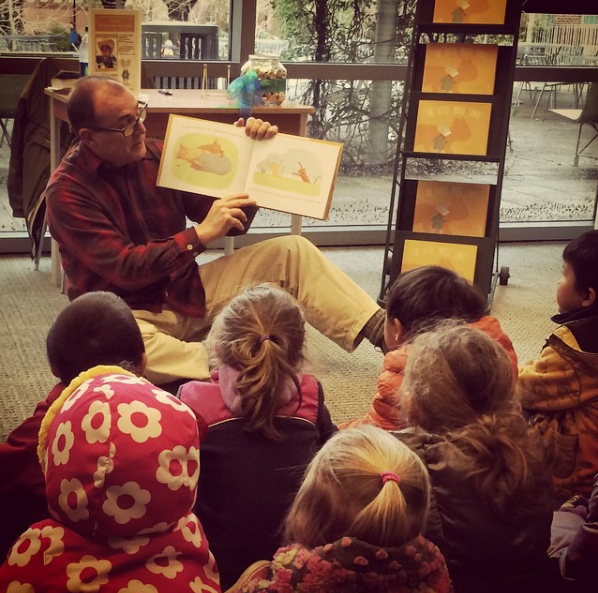 David Eugene Ray, author, illustrator
Dave is a regular contributor to the Confetti Park kids radio show, serving as the featured comedic character "Ranger Dave." He also writes skits and narrates stories for the show.
The Little Mouse Santi was Dave's first published book (2015). Santi wants to be a cat, and even though all the other mice laugh at him, he follows his dream. This timeless story ends with a whimsical twist as Santi learns a valuable lesson about self-determination while also learning he is not the only dreamer!
The Little Mouse Santi was independently released by the Confetti Park workshop and won several awards:
Named to Kirkus Reviews' Best Indie Books of 2015 and recipient of a Kirkus Star
Moonbeam Children's Book Award winner Bronze
(Best Picture Books for 4-8 Year Olds)
Mom's Choice Awards® winner Gold
The Little Mouse Santi was illustrated by Santiago Germano.
Seeking a literary agent for "Ellie's Magic"
Dave has completed a new trilogy of chapter books for readers ages 7-10, and is currently seeking a literary agent. David is both author and illustrator of this playful fantasy series, tentatively titled "Ellie's Magic," about a little girl who is so in tune with the magic of nature that she is gifted friendship with some mischievous fairy folk. This leads to some mishaps and misunderstanding with people who can't see magical creatures—including her teacher and classmates! With guidance from her loving grandmother, Ellie will figure out how to be true to herself and her friends. Contact confettipark@gmail.com to connect with Dave.
More about David Ray
David Eugene Ray was born in Shreveport, Louisiana and spent much of his life rambling, including a stint in the U.S. Navy and years playing music and Ultimate Frisbee. He has a B.A. in history from Tulane University and has been a schoolteacher and an educator of the life aquatic at Audubon Nature Center in New Orleans.
In high school Dave served as illustrator for the C.E. Byrd newspaper the Hi Life. Privately he has always liked to draw cartoons and comic strips to document humorous memories and events for his family. He is working on illustrations for the "Ellie's Magic" series which will be his first public artwork since 1978. (Read about Dave's renegade high school mural project.)
Dave is also a singer-songwriter. He and his wife Katy recently released the album I Dream of Water. Inspired by events in coastal regions and cities along the great rivers of the USA, the album is both social commentary and personal reflection on how increasingly intense storms and rising waters are affecting daily life, futures, hopes, and dreams.
Today, Dave lives in between New Orleans and Memphis with Katy and their son Louis, as well as Molly the cat and Nita the dog.